Drone & Robot security.
Keep your site secure with eyes in the sky.
We provide a combination of the right drone(s), ground robots, software and expertise for your situation.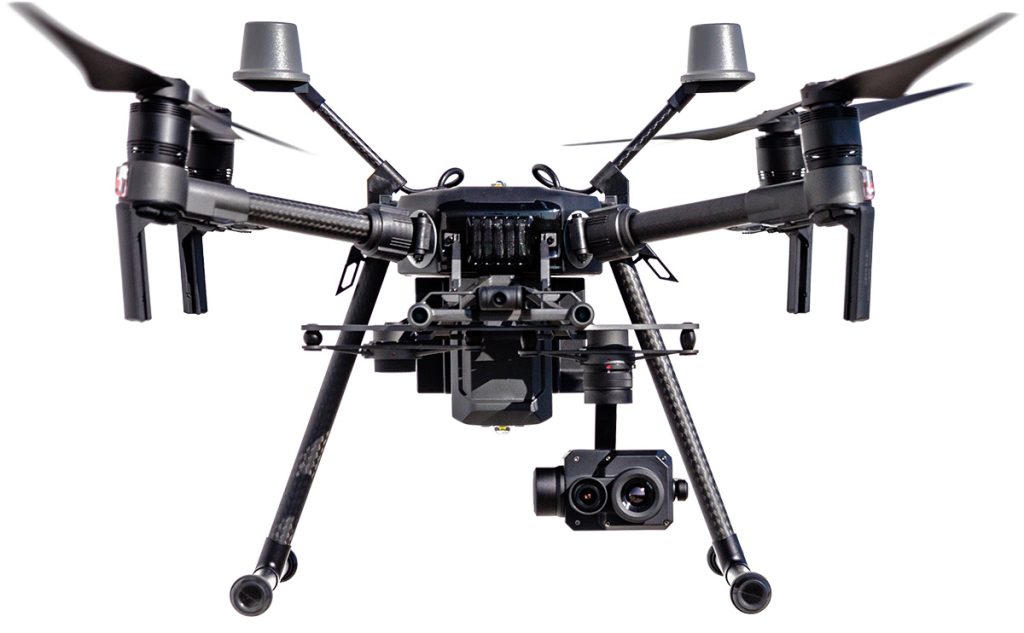 Let's solve your challenges.
Every site of organization has its own individual challenges. That is why we start with carefully listening to your own findings and ideas. This helps us  to think along and suggest the right solution for your case.
Distributor of Lorenz technology
With the Lorenz cloud platform, you can
simultaneously operate multiple drones and ground robots to keep you perimeter safe.
Flights can be easily planned via the Lorenz HIVE® and are carried out partially or fully automatically. This makes it possible to carry out inspections, collect information or monitor a site efficiently and even remotely.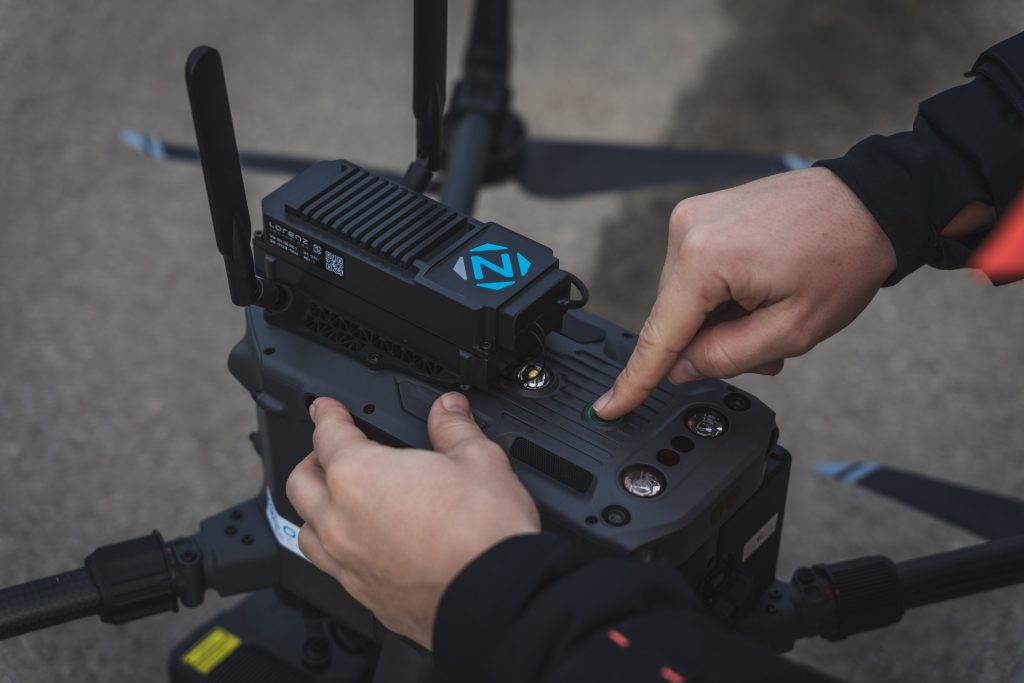 The Lorenz AI-LINK® is mounted on the drone. This allows it to connects and stream its findings to the powerful Lorenz HIVE® using a 4g connection. This happens with a latency of less than half a second.
The real-time streaming function is a central and necessary aspect when performing professional autonomous drone flights.
With the built-in functions you can have drones and/or other remotely controlled vehicles execute routes and detect incidents. Think for example of smart trailer detection and asset tracking at industrial ports.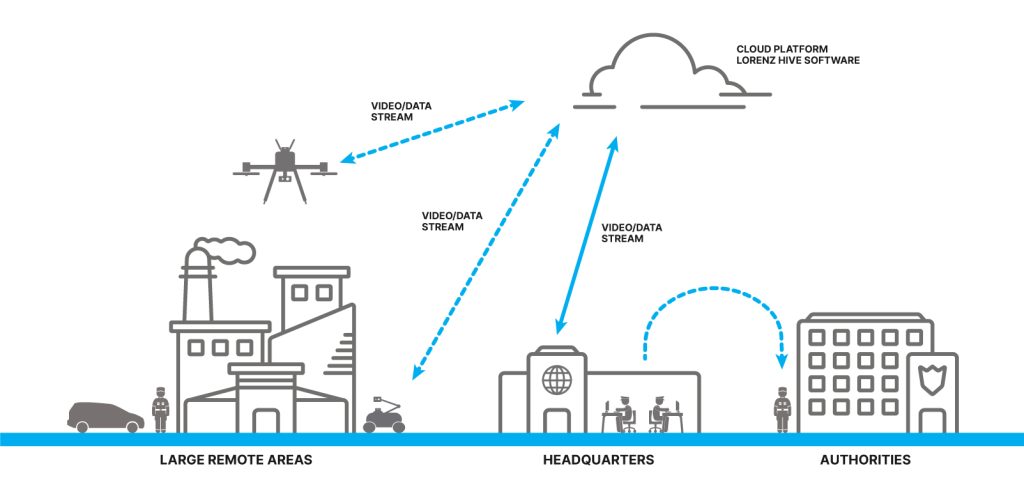 The Lorenz cloud platform has a user-friendly interface that allows you to operate in multiple locations and manage multiple drones and possibly ground ground robots simultaneously.
We are happy to provide a total solution for your organization. In addition to drones, it is possible to use ground robots.
These are also controlled from the Lorenz Hive.